Hi I'm Raksha, here is my stand:
"I believe that business success facilitates empowered lives and that entrepreneurship facilitates positive change. That is why my focus is on building a strong communities of coaches together to support and empower small business owners to achieve financial freedom whilst bringing their businesses to success. My processes and approaches are tested and proven over thousands of small businesses."

My mission is to empower coaches to spread the success to small businesses doing great things, everywhere.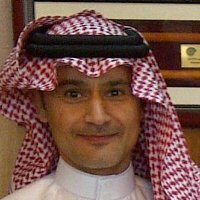 Khalid Seflan
Business Origination, Dubai

Karunkaran H
GM, Cairn India

Brandon Rearick
Senior Broker, Caliber Home Loans

Sharon Tay
Insurance and Financial Advisory

Wayne Crosbie,
Commercial Venture Lead, BP Integrated Supply & Trading Patrick Foo,
CFP, ChFC Partner, Audentia Alliance

Mikael Sitepu
Head of Indonesia Business
It was like having a secret weapon against all my competitors!
"I completed another powerful coaching session with Raksha … and each time I finish a coaching conversation I feel energized to move forward on all that I have on my plate. Having Raksha as a coach is like having a secret weapon against all my competitors."
You Helped Me Overcome my Own Barriers
Thank you for providing me with a listening that helped me overcome my barriers and move forward powerfully in my career including my relationships with key stakeholders. For me a coach is someone "who makes you do things you do not want to do so that you could be who you always wanted to be" - thank you for being a great coach."
Raksha helped me with new ways to get leads and sales. 
"Raksha helped me with new way to get leads and sales. to I would not hesitate to recommend Raksha as a business coach. She has a remarkable ability to listen and you can tell she really cares about her clients. She's such a great person to have in your corner to grow your business...
More than Doubled My Income! Thank You.
I was juggling many priorities to take care of my family needs and Raksha helped me to see things clearly, create perspective, milestones and a focused plan to achieve my goals. She kept me accountable and as a result not only did I more than DOUBLE my income and win a a company award. I am sooo grateful.
Powerful Experience I would Highly Recommend
"It was a powerful experience I would recommend to anyone. Regardless of my circumstances on the day, each and every coaching session ended with me feeling challenged, energised and empowered to generate new extraordinary outcomes. I'd recommend Raksha to anyone interested in coaching - be it for personal or professional purposes.
I would highly recommend her to any CEO looking to expand business.
"Raksha's coaching was invaluable in helping me learn to communicate and generate authentic commitment and accountability to articulate and drive forward our strategy. I would highly recommend her to any CEO looking to expand business. (translated from Mandarin).
She was able to ACTION Progress and Results.
She is very good at what she does, coach. After less than 3 coaching sessions working with our team, she is able to pin point our issues and action progress. Thanks to Raksha we have seen a vast improvement in results and overall focus.
She Transformed My Confidence and Ability to Drive Results
"When I came into the coaching with Raksha I was able to describe myself and what I wanted to create but. Now I am able to create for myself and drive the results I want to see. I would highly recommend her to any business owner wishing to move forward with turning their goals into Reality."